Disney's Typhoon Lagoon Attractions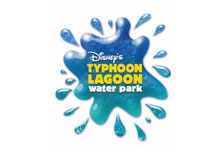 Whoosh down slippery slopes, swim with sharks or relax in the sun while flowing down a meandering river. This tropical treasure of a Water Park has something for everyone.
Castaway Creek
Ease into the tropical retreat of this meandering creek that winds its way around the entire Park. Relax on an inner tube as your gentle journey takes you through cool mists and grottos, rain forests and waterfalls.
Crush 'N' Gusher
Defy gravity as gushing, crushing jets of water rush your raft through this exceptional coaster experience. Discover a surprise around every corner as you slip and slide at each suspense-filled climb, turn and breathtaking plunge. Surge as the torrents deliver exactly what you want: wild, wonderful white-knuckle thrills!
Gang Plank Falls
Get set for a slippery trip down rocky falls on this white-water family rafting adventure.
Humunga Kowabunga
Three enclosed speed slides shoot you through rocky caverns at 30 mph and drop more than 50 feet from start to finish. Humunga Kowabunga!
Keelhaul Falls
Get set for a slippery trip down rocky falls on this white-water inner tube rafting adventure.
Ketchakiddee Creek
An interactive world of pint-sized slides, fountains, and waterfalls designed specifically for young children.
Mayday Falls
Plunge into the fun on the longest waterslide in the Park. Travel through caves and waterfalls aboard your own personal inner tube as you swirl down the mountain in the shadow of the famed stranded shrimp boat, "Miss Tilly." Grab your raft — the swervy, curvy watery good times are waiting. It's a rush!
Shark Reef
Coral-reef environment offering an observation area, both above and under the water. Guests snorkel with live sharks and other tropical fish.
Length: 100 x 23 feet
Depth: Up to 10 1/2 feet
Storm Slides
Swish and swirl through caves and tunnels as you race down one of three different body slides: the Jib Jammer, Rudder Buster, or Stern Burner.
Typhoon Lagoon Surf Pool
Take a dip in the azure blue waters of one of the world's largest wave pools. The surf's up all day long as body-surfing enthusiasts catch waves toward the sandy shore. Dive into the excitement, languish in the gentle waters farther from the action or lounge on the white sand beaches. Whichever you choose, you can always listen to the shrieks of delight every time a wave heads for shore. Surf's up!