Epcot
® International Flower & Garden Festival
presented by HGTV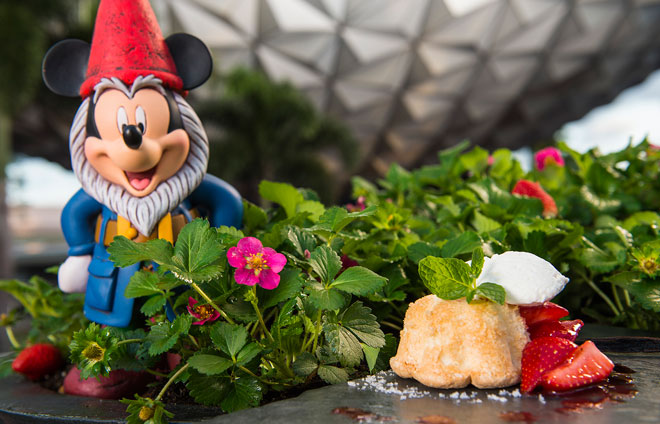 The annual Epcot® International Flower & Garden Festival presented by HGTV is designed with something for everyone in the family: hands-on activities for all ages; how-to seminars from expert gardeners and Disney's own team of master horticulturists; HGTV celebrity designers and an exciting lineup of pop hit makers from the 1960s and '70s appear every Friday, Saturday and Sunday.
Event Dates: Select days March - May 2014
Event Tickets: Admission to Epcot® required.
Highlights of 2013 include:
Land of Oz Garden and children's play area based on new film "Oz the Great and Powerful".
Dramatic topiary and garden lighting so that Guests can enjoy festival highlights in a new way after dark.
A dozen new garden marketplaces feature dishes and beverages Inspired by the Garden and Outdoor Living, such as:
The Smokehouse: Barbecue and Brews will feature Beef Brisket with Collard Greens and Jalapeno Corn Bread.
The Florida Fresh Marketplace will feature Shrimp and Stone Ground Grits with Andouille Sausage, Zellwood Corn, Tomatoes and Cilantro.
The Fruit by the Glass Marketplace will feature Blueberry Blue Wine from Florida and Gluten-free Raspberry Ale.
The Japan Marketplace will feature Frushi - fresh seasonal fruit rolled in coconut rice drizzled with a fruit sauce and toasted coconut.
Returning Festival favorites include: whimsical, artfully crafted Disney character topiaries (Mike & Sully of "Monsters University" as well as Phineas and Ferb make first-ever topiary appearances); gardening tips and demonstrations by Disney horticulturists and industry experts, children's play areas and activities.
Flower Power Concert Series - The 2014 performer schedule is not yet available.
HGTV & DIY Designer Presentation Lineup - The 2014 performer schedule is not yet available.