Big Thrills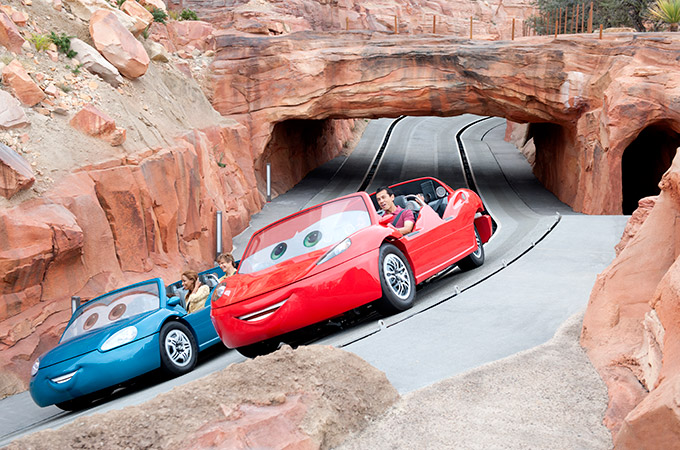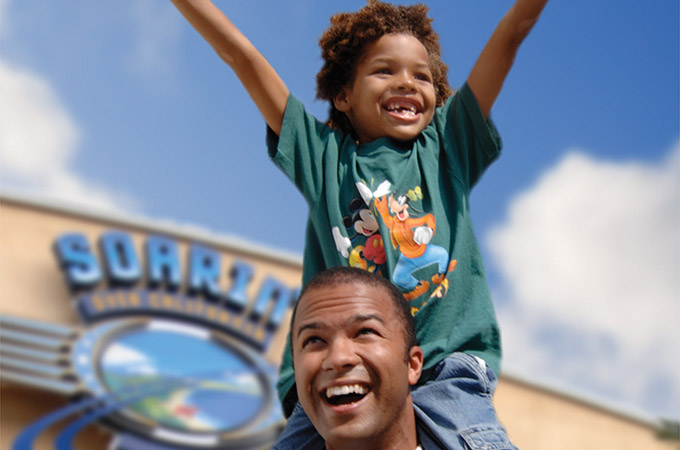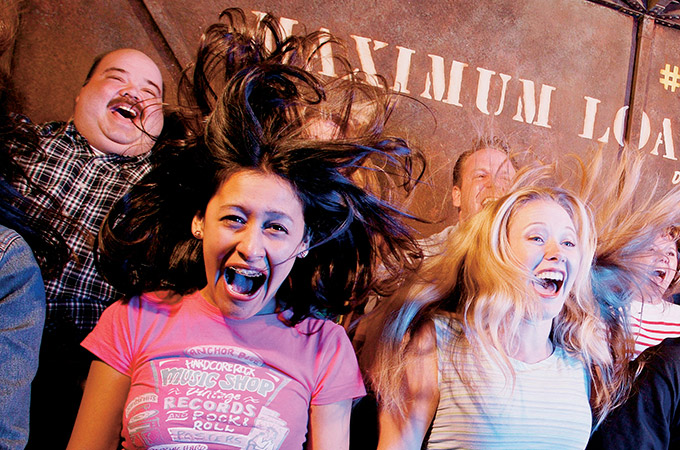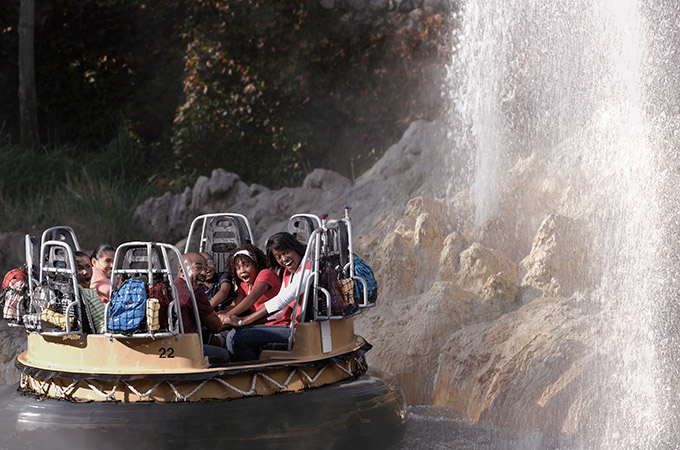 California Screamin'
Blast-off with a screech from the beach! Then twist, turn and loop upside down through Mickey Mouse's silhouette. By the time you arrive back at the pier, you will know why this is the adrenaline rush of the century! This state-of-the-art steel roller coaster evokes the great thrills of wooden coasters from days-gone-by yet it catapults riders from 0 to 55 in less than five seconds and surfs over a mile of track with a 108-foot drop. There is also state-of-the-art onboard music to match the series of banking turns, speedy twists and the climactic loop.
Location: Paradise Pier
Height Requirement: 48" (122 cm) or taller
This attraction has Disney's FASTPASS® service
Grizzly River Run
The "Wetter the Better" is the motto of this thrilling raft adventure that sends you roaring down an abandoned mine and rushing on a river through the scenic foothills of the Sierra Nevada. It's one of our tallest, longest, fastest rapids ride yet!
Location: Golden State
Height Requirement: 42" (106 cm) or taller
This attraction has Disney's FASTPASS® service
Radiator Springs Racers
Buckle up at Radiator Springs Racers and compete with other speed seekers! Zip over hills, zoom around banked turns and cruise down straight-aways past the spectacular red-rock formations of Ornament Valley. Some of your favorite friends, like Sally, Luigi, Guido, Mack and Ramone, can be seen at the track.
Location: Cars Land
Height Requirement: 40" or taller
Soarin' Over California
Hold your breath as you experience the ultimate sensation of free flight. Your soarin' journey takes you from one end of the Golden State to the other in this awe-inspiring scenic tour. Take in immersive breath-taking aerial vistas while flying in this simulated hang glider. Your toes dangle just above the awe-inspiring landscapes such as the Golden Gate Bridge and Yosemite. Feel the wind in your hair as you see California as you've never seen it before!
Location: Golden State
Height Requirement: 40" (102 cm) or taller
This attraction has Disney's FASTPASS® service
The Twilight Zone Tower of Terror
Dare to scale the heights by checking into the once-glamorous, and now vacant, luxury Hollywood Tower Hotel! Explore the mysteries of what happened that fateful night lightning struck as you encounter the hotel's ghastly ghostly guests. Then plunge 13 stories into the most thrilling recesses of The Twilight Zone®* and drop faster than the speed of gravity. Experience the mysterious atmosphere from the classic television series as you confront awesome special effects and get an adrenaline rush from the view at the top of the abandoned elevator shaft moments before a delirious drop into the fifth dimension and beyond!
Location: Hollywood Pictures Backlot
Height Requirement: 40" (102 cm) or taller
This attraction has Disney's FASTPASS® service
*The Twilight Zone® is a registered trademark of CBS, Inc., and is used with permission pursuant to a license from CBS, Inc.